An Unclaimed Secret To Investing – Exploring The Power Of Your Body's Inner Wisdom – With Tarnie Fulloon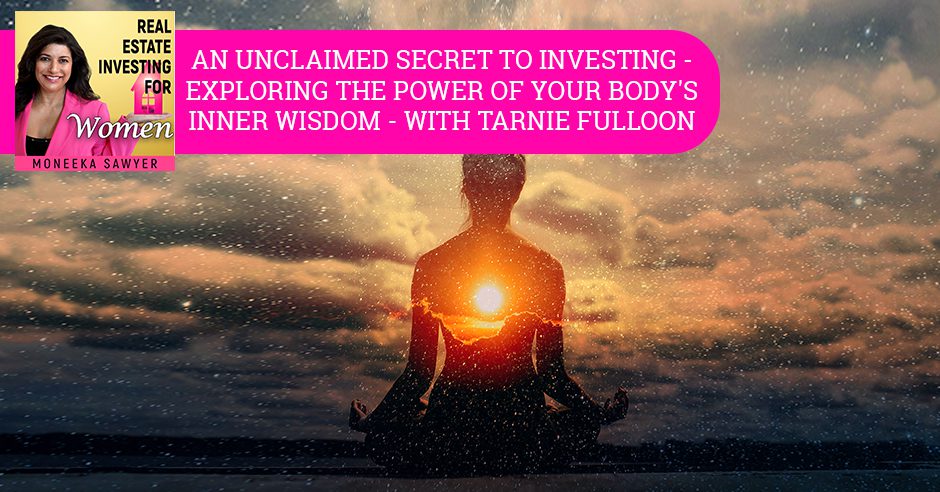 How do you use the power of your body's inner wisdom to make wise decisions when investing in real estate? To answer that, Moneeka brings in Tarnie Fulloon, the creator of Body Centered Medicine®. Tarnie's system is all about listening to your body so you can find your inner wisdom – that feminine energy system that guides you to make wise decisions. Tarnie and Moneeka discuss how ignoring your body's inner wisdom generates doubt and fear that cripples you. It makes you too afraid to buy a house for yourself, making you think, "Can I do this as a woman?" In this episode, Tarnie gives you tips on how you can find your body's inner wisdom so you can make bold and wise decisions when investing in real estate. Listen to this episode and unlock your feminine energy!
—
Listen to the podcast here
An Unclaimed Secret To Investing – Exploring The Power Of Your Body's Inner Wisdom – With Tarnie Fulloon
Real Estate Investing For Women
I am excited to welcome back to our show, Tarnie Fulloon. Tarnie is the creator of Body Centered Medicine, a somatic healing practice that uncovers the messages the physical body is holding about how you think, what you feel, and who you are. Tarnie's expertise lies in transforming pain and anxiety at a cellular level by uncovering the inner landscape for answers to body pain and symptoms, anxieties, and stuck places one feels in life. She is a healer, mentor, speaker, TEDx presenter, and budding author. She was also an Australian-trained sports medicine physiotherapist for the Australian Olympics 2020. She enjoys partnering with those committed to their healing on all levels, physically, emotionally, mentally, and spiritually, to empowering them to be grounded in their body, and lead from the inside out
Tarnie is a close friend of mine. We've known each other for years. I've had her on the show before. Some of you would know what she's about, but I want to share with you that it's been years when we met. I was making a transition in my life about what was going to be my next career. I was looking for my sole purpose and feminine leadership inside of me because I had been in such a male-dominated world that my feminine side had been lost in a lot of ways. Tarnie and I worked together. She brought back blissful Moneeka. That's why I love Tarnie, her work, and I wanted to share her with you. Welcome back to the show.
Thank you, Moneeka. It's lovely to be with you again.
Can you talk to us about this unclaimed secret, which is our body wisdom and why you think it's unclaimed?
Thank you for having me on the show again. It's fabulous to be with you. It's unclaimed because most of us live in our heads. Most of us try and think things through. I call it body wisdom, but our inner wisdom lives in our body. We've been taught how to operate and think things through to feel it and know it's challenging. We don't trust that inner feeling. It's unclaimed because most of us have self-doubt. we're self-critical, we don't listen, and we don't know how to listen. We haven't got the skills to listen deeply into the body. As you are doing life, it's like, "I've got to think that through, and I've got to work that out now. What if I just took time and felt into it?" How you've experienced this, what's in there, and what's more deeply in it. It's very much unclaimed for many of us.
Even those of us that have claimed it in the past sometimes, we lose track of it. That's what had happened to me as I got off the path and needed someone to bring me back. You did that beautifully and strongly. Ladies, whether you feel like you already had that experience and need it to be more powerful or you don't have that experience, it has such a big impact on how we make decisions in life and keeping things blissful because then you're not pushing so hard, you're more with the flow.
You're staying open to the information that's coming often. There's always information coming, but we don't keep that little inner radar open or we don't trust it. It comes but we don't grab it. We're unaware of it at all. We are busily externalizing or looking out there. We don't listen inside.
Could you tell us your story, how your journey began, and how it influenced what you're doing now?
I'm going to start with what I'm doing now. I created Body Centered Medicine. It's been an evolution from starting out as a sports medicine physiotherapist, doing my Master's in Psychology and somatic training. Body Centered Medicine is about listening or developing that relationship with our body so I can listen to it. The body reflects everything that's going on. There's always pain, anxiety, financial issues, decisions you have to make, relationship stuff, purpose, and work. It all is present in the body. I've been working for many years. I've been on this body centered exploration journey for many years, but it came out of my own health journey.
That started when I was a child. I had severe stomach aches and a lot of allergies. One thing led to another, I eventually ended up in my twenties in a doctor's office, not excessively overweight but in a foggy brain and not feeling good. The work I did with starting to clean up my diet at that stage. That was the first step and then starting to explore. That started cleaning up and then I started to get much more interested in the physical body was reflecting.
People were starting to share with me emotional issues or deeper issues. I thought, "There's something here," so I then went on to do my Psychology training. It was my exploration of myself first, then starting to notice what was happening with my clients, and then took me to where I am. I'm deeply committed to people finding that in wisdom soul voice which is related to what you brought up, the feminine energy system that we want to activate. Most people that live in our heads don't have access to that.
I know that you and your husband are successful real estate investors yourselves. I know that you do tap into your inner wisdom for that. Talk a little bit about how you utilize that. If you don't utilize that or if you haven't in the past or making investments, what might those consequences have been, give us a picture of what that looks like for your investing.
Don't beat yourself up. Be very kind to yourself.
Click To Tweet
It was in 2009 or 2008 when the market was depressed, my husband was looking at what real estate was doing. He was aware of it and was very interested. He was looking, it went months, and he was talking about it. One day, I got this feeling. I said, "Why did I come with you and start looking at these properties?" I live in Los Angeles and this was outside of LA. "Why don't I come with you?" I did. He was talking about everything. There was a house that he wanted to pay $40,000.
The bank said no. They're offering it at $42,000. The house is now worth $300,000. We didn't buy that house because he was looking at flipping. I went, "What happens if we buy rental properties?" At that moment, there's something that came into my thought. I was like, "What if we buy rental properties?" It shifted. We bought six properties quickly because we turned it around. We didn't have to have a lot of money then. Things were like $80,000. You didn't have to put a lot down. It was 5 or 6.
We sold one property and we ended up buying three more. One day, I went, "This isn't feeling right for the direction we're going where we're looking. It feels like we're investing too much. We're going to be out of pocket." He started expanding his look. We ended up in Atlanta. We did take a plane flight in November 2020. We quickly flew over there. My intuition was like, "Let's go there, have a look, and see what we've got." We bought three houses. That's from following this inner radar. He can do the math. He's good at working out the logistics, which is not me, but it's my intuition, and he uses me.
I go into an area, I feel into the area, and get a sense of what it's like. We bought one house while we were there, but we looked around the area, then we had to come home. We have to buy the other two online. That's because I'd already felt out the area where I didn't trust myself. I have to be very kind to myself to not beat myself up about this. My father died when I was young. I was twenty and he left me some money. I invested in real estate in Australia. I bought a house. At that time, it was $300,000. It was expensive but we had a little bit of cash.
Most of our friends didn't have that cash because we were all young and newly married, but I did. We were 28 when we bought that house and then I got divorced. Instead of buying him out, we sold the house. Now I know I could have taken a loan and bought him out. The $300,000 is now worth $4.5 million. The same old house when we bought the one we were living in, we could have kept it and rented out. We didn't know. We were thinking. We were following that very logical simple, sell one house, buy the next. We didn't know about the possibility that you could expand your other options.
What's true is that all of us make the best decisions that we can with the information that we have. What you're trying to say here or what I'm getting is we have knowledge. We're limited by that knowledge unless we have other friends in this industry, doing what we are doing, or wanting to do. We don't get the advice that might help us to expand. I do think that even if you don't have the knowledge, if you keep yourself open, in the flow, and connected to your feminine wisdom, you also become very attractive to resources. The conversations may have come to you in those times or not. Maybe that was the best thing for you and the universe was taking care of you.
We don't know but it's possible that if you were a little bit more open, a little bit more connected to your feminine, or trusted it. I'm speaking for myself too because I've made similar mistakes. I know that knowledge is one thing, but being open to the flow and to the attraction of the resources is also a big part of success. Women have so much more access to that than men because we're naturally the yin, which is naturally an attractor. When we look at the yin and the yang, the yang is the hunter, and the yin is the attractor. If we allow ourselves to be our natural default selves and we listen, we are the attractor, and things flow and come to us.
When I feel into what you're saying, I realized I was in a lot of fear. I was getting a divorce, but the fear sits on. That dampens it. The fear of, "Can I do this?" The self-doubt, "I'm not sure." I realized my fear, "I can't do that." I also was going to buy a house myself once I got divorced. I was too afraid to buy a house for myself. It would have been $200,000 or $300,000. Those houses are now $1 million, $2 million, and $3 million. It's not far from here. Fear stopped me as well. Can I do it as a woman? Am I confident enough?
There's a love that dampens that feminine natural flow. Much of it is what a picture that society has painted for us that we buy into. For years, things are opening up dramatically, but even now, if you look at the numbers for investing in real estate or investing in general, women are only about 30% to 40% of the investors. Still, many more men invest. It's because of societal support around that. Not just in our network but also what we talk about. What's considered interesting. I remember I was having a conversation with a cousin of mine. She and her husband want to buy a house.
They didn't have a good down payment. We were talking about options and here mom was with us. She says, "Could we talk about something interesting, please?" I have to generalize it but I was horrified like, "Your daughter wants to do something wonderful for herself and her family and that's not interesting to you." Some of it is not knowing, not feeling smart enough, and not wanting to engage in something that feels out of your reach or out of your thought process. It's the way that we have conversations. You hear men in a coffee shop and they'll be talking about what the stock market is doing or real estate. You have women in a coffee shop and they'll be talking about the most recent book they read, which is fiction. Not bad but it's indicative of our focus.
My mother was very clear, "Tarnie, a man is going to look after you. He needs to make the money. He's the one that's going to lead." In my first marriage, I made the money and I was the provider. I provided the house but that's from my dad. I had the income but I somehow didn't do that next step. It's interesting. I hadn't done the work.
I want to be clear. Talking about books, makeup, and fun stuff is not a bad thing. It keeps us well-rounded, feminine, and it's great. We need to develop both sides of us. Somehow, women are in this male-dominated world but we are not taking on those male interests. We're taking on the female interests, but we're not plugging into the flow of the feminine. We've got to go deeper on both sides.
We all need support. We're not solo. How do I have a little more support around my divorce? I was over here when I got divorced, and everything was in Australia. It might've been a little bit different because we all need support. This is not a solo game. That's why your show is fabulous in creating some support around you. That's very feminine. My husband did all the figures but he needed my support for us to do the purchases. I needed him to do the figures so I could use my intuition.
Could you tell us three things that we can do to awaken, develop, and trust that feminine wisdom?
Slow Down The Mind
The very important one is to take time to slow down. It's not just sitting down in the chair but slowing down the mind. The way to do that is to start to be aware of your breath in your body. Step number one is to slow down, take a breath, and find some still time. Some quiet. If we all took 30 seconds now to take a breath, sink into the chair, or wherever we are, stop what you're doing for a minute, feel yourself, feel your breath in your body. As you do that, that starts awakening the sense of being in your body.
Deeper Listening
The second one is to develop deeper listening. As I take a moment to stop, I take my attention inside to a deeper listening inside. As I'm saying this, you might like to follow me. You take your awareness. A lot of us can take our awareness down into the heart but it's dropping it down into the soft belly even to the lower belly. It's sinking down or taking your breath and attention down into yourself. You want to develop that ability. What am I hearing? What am I listening inside to? As you develop that, when you get that gut reaction, contraction, or you get a little bit of a sharp jolt, you get a body signal or body reaction, you can feel the signal.
Building Takes Time
The third is building trust takes time. You don't just trust something. Trust comes with time, practice, and positive reinforcement. By doing building trust every day, taking time to slow down, starting to feel and listen, and then getting a sense of, "Did I get a feeling about that? I could have said something else. I could have done something else. Did I get a feeling about that, and did I follow it?" You do a self-summary each day, or you might do something like, "What happened when I did follow that in guidance?" You're looking for this inner guidance that lives inside the body.
It's not just the emotional gut reaction because we can have that and that can belong to an inner child self or a protective self. There are all things that can happen in the body that are emotional. We're talking about something a little bit deeper. They're good indicators and they've got the information but where that inner wisdom is that deep knowing that lives through the core. They're the three. Take time to slow down, develop the ability to slow down and breathe, be connected to your body, develop that sense of listening to the deepest self. Keep digging and, "What else is there? Is there something else?" Learning to trust that and doing a daily review of that.
A daily review will help you to feel that success and build the trust. I know that in EXTRA, we're going to be talking about the actual elements of feminine wisdom and how to use them in real estate. Ladies, here are three tools that we can take forward. We're going to talk more about how to utilize that feminine wisdom in real estate, specifically in EXTRA. I'm looking forward to that continued conversation, Tarnie.
This is not negating the masculine, the doing, and the thinking. Lots of us have got beautiful minds, well-developed, and we can think things through. I talk about my husband doing the figures but I've been in business for many years. I know how to hold things together. When we talk the unclaimed secret often is we've obviously got highly developed minds, beautiful hearts, and giving. This is about claiming another self that can help guide you, lead your life, and lead in investments in real estate.
Thank you so much for saying that because I'm hoping that the ladies didn't get the impression that we're negating, medializing, and minimizing the masculine energy. As women, we are lucky because we've been brought up in this masculine world. We've been taught how to do numbers, use our brains, be logical, reasonable, and all of those things. We've been taught all that. We have to live that way most of the time in the outside world but we also have the innate feminine.
Look at men, they have been taught to be masculine and their default is masculine. They have to struggle to get any access to the feminine. We get, by default and most is, masculine. We develop that, go to college, read, and do all of these things. We hear the conversations in the coffee shop but we also have this innate default feminine and all of those resources that we have access to that they don't. If we can marry the two of them within us, we are powerful. Talk about limitless. Women are so powerful because we have access to so many resources easily.
Women should get together because we all need support.
Click To Tweet
I do feel blessed because we have access to both. They do say women need women, and men need women.
I read something where they say, "Behind every successful man is a strong, good woman," but also, behind every strong woman is a good woman. We need each other in the community.
That supports us in staying in this feminine conversation. We need our girlfriends. We can express emotions to them and that's a way of accessing this deeper wisdom as well.
We're going to head into my three rapid-fire questions. Before that, can you tell us a little bit about the free gift you're offering my ladies?
It's developing your unclaimed secret. You can get that at TarnieFulloon.com/ReGift.
Tell us about what it is.
It will be a meditation around developing your inner wisdom. It'll be a meditation around being more body-centered. There's also an offer for $100 off on either one of my workshops or a session with me. You get a gift certificate as well as you get this meditation instruction on how to develop this unclaimed secret.
Is there a way for them to connect with you or contact you?
You can either email me at [email protected]. On the website TarnieFulloon.com, there's a little thing up on the right-hand corner on my banner that says Contact Me. You can either contact me through the website or send me a direct email.
If anything is not there, missing, or whatever, you can connect with Tarnie directly.
Call me up and I'm happy to get on the call with you for 10 or 15 minutes. Have a chat, see what you need, and how I might be able to support you. If there are some questions you have around this, I'll be happy to talk to anyone.
Ladies, let Tarnie know that you came from me. It helps her marketing and everybody so we all stay in the community. Are you ready for three rapid-fire questions?
Yes.
Tell us one super tip on how to get started in real estate investing.
Do your homework. Make sure you find out the cost whether you can afford it. What are your parameters? What's the maximum amount that you're willing to spend? If you're going to buy, rent, or flip, you've got to do the homework, the math, and make it financially viable. To me, that is step number one. You might like the area, do this, have all feelings, and ideas but if you don't do the math and financial, that's one.
What would you say is one strategy on being successful in real estate investing?
Allow yourself to do the logical stuff and then move into the feeling state like, "Is this something that I want to do? Do I want to invest in this area? Is this going to be a flip or a rental?" It's listening to the mind but then dropping deeply in and checking in with the feeling body.
What would you say is one daily practice that you personally do that contributes to your success?
Meditate. Do that daily breath connection. I do a movement practice, but something that brings me back into the grounded sense of my being into my body and it allows me to connect to that. I connect to that in and knowing every day.
This conversation has been so lovely. Thank you so much.
Thank you. I always feel privileged to talk to you and be with you. I love our conversations, whether on or off the screen.
Ladies, thank you for joining Tarnie and me for this portion of the show. Stay tuned for EXTRA. We're going to be talking about the elements of feminine wisdom and how to utilize those in your real estate investing. That's going to be an exciting conversation. Stay tuned for that if you're subscribed. If you're not subscribed but would like to be, go to RealEstateInvestingForWomenEXTRA.com. It's free for the first seven days. Check it out. You'll get this EXTRA as many as you can download in seven days, and then you can either stay subscribed or not. For those of you that are leaving us now, thank you so much for joining me for this portion of the show. I hope you enjoyed it. I super appreciate you. I look forward to seeing you next time. Until then, remember, goals without action are just dreams. Get out there, take action, and create the life your heart deeply desires. I'll see you next time. Bye.
Important Links
About Tarnie Fulloon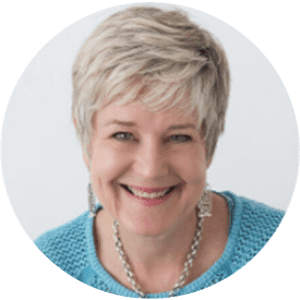 Tarnie Fulloon, transformational mentor, workshop facilitator, writer, and author, partners with professional women so they can make intimate relationships thrive.
For more than 25 years, Tarnie has mentored women and men to heal their intimate partnerships. She guides those who are ready to reignite their relationships by accessing the wisdom and intelligence of their bodies. Her work unleashes the magnificence of full embodiment so intimacy can flourish.
For those with physical pain, often caused by blocks in relational intimacy, Tarnie's gentle guidance shifts them to deep relief, calm, confident vitality, and joyous aliveness. She shows women the secret of showing up for themselves first so they rekindle the sparks in their intimate partnerships.
Tarnie's BodyFreedom™ Method helps nurture intimate relationships using her proven embodiment approach. It integrates her training as an Olympic level Sports Medicine Physiotherapist (Australia), her Master's in Spiritual Psychology (USA), and her certificate in Movement Expression.
Love the show? Subscribe, rate, review, and share!
Join the Real Estate Investing for Women Community today:
______________________________________
To listen to the EXTRA portion of this show go to RealEstateInvestingForWomenExtra.com
To see this program in video:
Search on Roku for Real Estate Investing 4 Women or go to this link: https://blissfulinvestor.com/biroku
On YouTube go to Real Estate Investing for Women
Moneeka Sawyer is often described as one of the most blissful people you will ever meet.   She has been investing in Real Estate for over 20 years, so has been through all the different cycles of the market.  Still, she has turned $10,000 into over $5,000,000, working only 5-10 hours per MONTH with very little stress.
While building her multi-million dollar business, she has traveled to over 55 countries, dances every single day, supports causes that are important to her, and spends lots of time with her husband of over 20 years.
She is the international best-selling author of the multiple award-winning books "Choose Bliss: The Power and Practice of Joy and Contentment" and "Real Estate Investing for Women: Expert Conversations to Increase Wealth and Happiness the Blissful Way."
Moneeka has been featured on stages including Carnegie Hall and Nasdaq, radio, podcasts such as Achieve Your Goals with Hal Elrod,  and TV stations including ABC, CBS, FOX, and the CW, impacting over 150 million people.