Become the Bank for Passive Real Estate Income – Buy Notes
As you know, I'm all about helping you to take action on building your wealth and living your dreams.  This series will help you to see how easy it actually is to take action and get started NOW! I'm so excited to be sharing them with you!
Listen to the podcast here
Become the Bank for Passive Real Estate Income – Buy Notes
Real Estate Investing For Women
Today we're going to talk about Buying Notes.
So what are Notes? Real estate notes are also known as mortgages. They are debt instruments secured by real estate properties. They represent the promise to repay a loan, typically used for purchasing or refinancing real estate. When a bank or lender provides a mortgage loan to a borrower, they create a note as evidence of the debt. These notes can be bought and sold, allowing investors to step into the shoes of the bank or lender and earn interest on the debt.
Potential Returns of Real Estate Notes
1. Interest Income: One of the primary sources of potential returns from real estate notes is the interest income. As an investor, you become the lender and receive regular interest payments from the borrower. The interest rates on real estate notes can vary, but they generally offer higher returns compared to traditional fixed-income investments such as bonds or certificates of deposit (CDs). The specific interest rate and terms will depend on the individual note and the negotiation between the parties involved.
2. Principal Repayment: In addition to interest income, investors can also benefit from principal repayment. Over the life of the note, the borrower makes scheduled payments to repay the loan. These payments typically include both interest and a portion of the principal. As an investor, you receive a share of the principal repayment, which contributes to the overall return on your investment.
3. Potential Discounted Purchase: Real estate notes can be purchased at a discount. Distressed or non-performing notes, where the borrower is behind on payments, may be available at a reduced price. Buying notes at a discount increases the potential returns since investors acquire the debt at a lower cost. However, it's essential to conduct thorough due diligence and assess the risks associated with distressed notes before investing.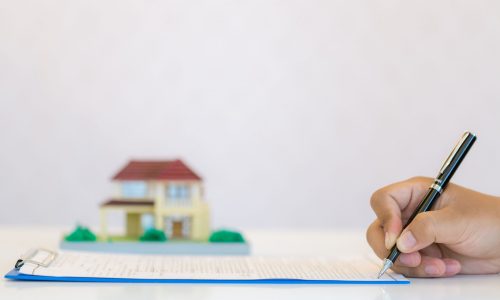 Getting Started with Real Estate Notes
1. Educate Yourself: Start by educating yourself about real estate notes and the intricacies of this investment strategy. Understand the different types of notes, the associated risks, and the potential returns. Books, online resources, and real estate investment forums can provide valuable insights into this alternative investment avenue.
2. Network and Seek Expert Advice: Connect with professionals and experienced investors who specialize in real estate notes. Attend industry conferences, join real estate investment groups, or seek out mentors who can guide you through the process. Their expertise and firsthand experience can help you navigate the complexities of real estate notes and make informed investment decisions.
3. Conduct Thorough Due Diligence: Before investing in any real estate note, conduct thorough due diligence on the property, the borrower's creditworthiness, and the terms of the note. Understand the risks associated with each investment, including potential foreclosure or default scenarios. Assess the property's market value, the condition of the note, and any relevant legal or regulatory considerations.
4. Work with Note Brokers or Platforms: To get started, consider working with note brokers or online platforms that specialize in real estate notes. These intermediaries connect investors with note sellers, offering a curated selection of available notes. They can provide guidance, streamline the transaction process, and assist with the necessary legal documentation.
In the blog I did about strategy #3, Crowdfunding, I mentioned one of these online platforms.  Here are the details again:
PeerStreet: PeerStreet specializes in crowdfunding for real estate debt investments. The platform focuses on short-term bridge loans and other debt-backed investments, making it an attractive option for investors seeking fixed-income opportunities within the real estate sector.
Conclusion
Real estate notes offer a unique investment opportunity for individuals seeking alternative avenues in the real estate market. By investing in these debt instruments, investors can earn interest income, benefit from principal repayment, and potentially acquire discounted notes. However, it's crucial to educate yourself, conduct thorough due diligence (as always), and seek expert advice to navigate the complexities of real estate notes successfully. With careful consideration and a solid understanding of the market, real estate notes can be an amazing addition to your investment portfolio.
So what do you think of this strategy of investing in Notes?  Do you want to know more? We've had a couple guests speak about notes on the show a little while ago.  If you want to check out their previous shows, here they are:
Creating Passive Cash Flow With Non-Performing Notes With Paige Panzarello – Real Estate Women

https://blissfulinvestor.com/2022/05/creating-passive-cash-flow-with-non-performing-notes-with-paige-panzarello-real-estate-women/

Passively Investing In Notes For High Returns With Scott Carson

https://blissfulinvestor.com/2020/09/passively-investing-in-notes-for-high-returns-with-scott-carson/

Love the show? Subscribe, rate, review, and share!
Join the Real Estate Investing for Women Community today:
To listen to the EXTRA portion of this show go to RealEstateInvestingForWomenExtra.com
——————————————————
Learn how to create a consistent income stream by only working 5 hours a month the Blissful Investor Way.
Grab my FREE guide at http://www.BlissfulInvestor.com
Moneeka Sawyer is often described as one of the most blissful people you will ever meet.   She has been investing in Real Estate for over 20 years, so has been through all the different cycles of the market.  Still, she has turned $10,000 into over $5,000,000, working only 5-10 hours per MONTH with very little stress.
While building her multi-million dollar business, she has traveled to over 55 countries, dances every single day, supports causes that are important to her, and spends lots of time with her husband of over 20 years.
She is the international best-selling author of the multiple award-winning books "Choose Bliss: The Power and Practice of Joy and Contentment" and "Real Estate Investing for Women: Expert Conversations to Increase Wealth and Happiness the Blissful Way."
Moneeka has been featured on stages including Carnegie Hall and Nasdaq, radio, podcasts such as Achieve Your Goals with Hal Elrod,  and TV stations including ABC, CBS, FOX, and the CW, impacting over 150 million people.