How To Earn Real Wealth From Turnkey Rentals With Kathy Fettke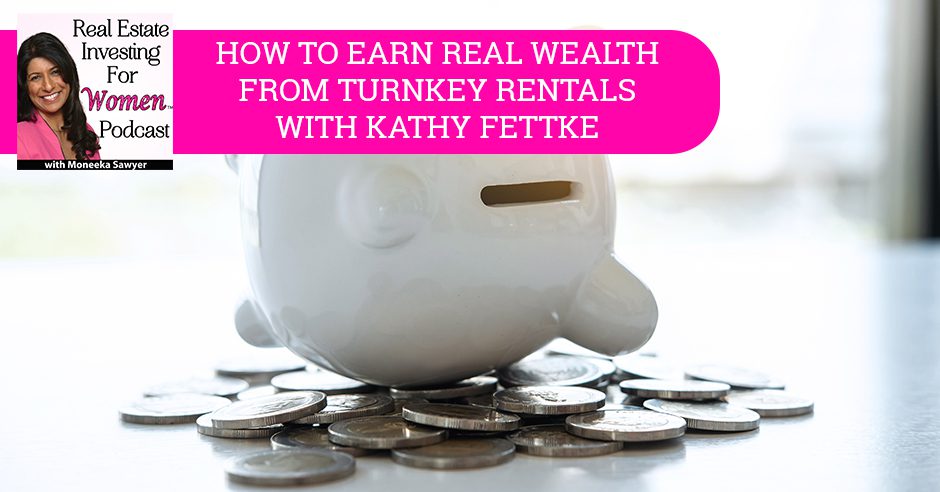 You can go to 10 states and get 10 different ideas of what a turnkey rental means. Seeing a need to create a benchmark for the industry, Kathy Fettke created the Real Turnkey Standards, a checklist that sets the tone for what turnkey means. If you didn't know Kathy yet, she is an active real estate investor, licensed real estate agent, former mortgage broker and host of the Real Estate Wealth Show and Real Estate News for Investors podcasts. Join in as she talks to Moneeka Sawyer about the opportunities you can take in building passive income with turnkey rentals. She also shares her predictions on real estate investing opportunities for the rest of 2020 and beyond. Want to hear her step-by-step process of turnkey investing? Tune in to Real Estate Investing For Women – Extra as well and join Moneeka and Kathy there!
—
Listen to the podcast here
How To Earn Real Wealth From Turnkey Rentals With Kathy Fettke
Real Estate Investing For Women
I am so excited to welcome back to the show, Kathy Fettke. For those of you who don't remember Kathy, let me tell you a little bit about her. Kathy is the Co-CEO of Real Wealth Network. The bestselling author of Retire Rich with Rentals and host of the Real Estate Wealth Show and Real Estate News for Investors podcasts. She is an active real estate investor, licensed real estate agent, and former mortgage broker specializing in helping people build multimillion-dollar real estate portfolios that generate passive monthly cashflow for life. With a passion for researching real estate market cycles, Kathy is a frequent guest expert on CNN, CNBC, Fox, Bloomberg, NPR, CBS, MarketWatch, and The Wall Street Journal. She was also named among the top 100 Most Intriguing Entrepreneurs by Goldman Sachs two years in a row.
—
Kathy, welcome back.
Thank you so much for having me.
Kathy, you've talked a little bit more about market research and what the market is going to be doing. I want to focus on your turnkey business. Could you tell us a little bit about how you got started with that?
It was back in 2004 when I was a mortgage broker and I learned about the business through mortgage brokering and many of the clients that I worked with were buying properties all over the country. I started to investigate that and find out why. It was simply because there was this word 'cashflow' that a lot of Californians don't understand or don't know what that is. It's impossible. It's cashflow but it's of the negative variety. That's what people understood. If you buy a property in California, you might breakeven or negative cashflow but it will appreciate so much that it offsets and makes it worth it.
The down payment alone is difficult for people to come up with to buy very expensive California property. I learned long ago that if I wanted this thing called cashflow, which is more of a sure thing than appreciation that it wasn't going to be in California, therefore we'd have to get good at figuring out how to buy rental properties where I can't drive by them, fix them myself if needed, or manage it myself in any way. That journey started in 2005. I also had Robert Kiyosaki on the Real Wealth Show which is my podcast and I was doing it way back then.
In 2004, real estate prices had doubled if not tripled in some areas. Kiyosaki came on the show in 2005 and he said, "I made all this money. I'm going to sell now while everybody else is buying because they think these prices are going to continue to go up." What a lot of people don't realize is that when values go up, that's the time to cash in, take that money, and buy cashflow. That's what I learned from him. I jumped on an airplane, went to Dallas because he said that's where he's buying, and he gave lots of good reasons. The job growth, population growth, affordability there, and infrastructure growth. I came back with five properties that cashflowed with what would have been a down payment on properties in California. That's what started it.
I talked about that on the Real Wealth Show and people said, "I want to do the same thing. How do I do it?" I said, "Here's the real estate agent I used. Here's the property manager I used. Here's the lender that I used, which at the time was me. Here's the whole team. Here's this turnkey process for you." That was before the turnkey property was a thing but it's packaged for you to make it easier, "These are the people I've worked with. I've had great success with them. Here you go." That turned into a business where we still do that. We find teams that can acquire the properties or build them if they're brand new, screen a tenant, and manage that tenant ongoing so that people from out-of-state can have it done for them by somebody local.
You have different teams in different areas so you're not managing them anymore. Do you invest with each of the different teams that you investigate or they're managing properties for you? How does that work?
We invest in a lot of them. Rich and I get busy. I'm embarrassed to say that so many times we haven't had the time to build our own portfolio the way that we want to. Sometimes we'll get ten amazing properties in Florida. We do a webinar on it and they're sold out. I look at Rich and go, "We didn't get one." We have properties in Florida, Ohio, Pennsylvania, and California too. California is not cashflow, although I do have one Airbnb and that has been cashflowing. If you're going to own property in California and you want cashflow, that is one way to do it, but it is more time-intensive for sure.
That's a little bit more like a job. I know that you've got your checklist and all of this stuff for turnkey properties but I want to talk a little bit about the new construction. I've been seeing going through my email that I'm getting all these webinars about new construction that you guys are working on. Could you talk a little bit about that and why that is so exciting?
When I started investing out-of-state, there was so much limited inventory at that time. In 2005, everyone was buying real estate as you may recall so it was difficult to buy anything. There were multiple offers and everybody is competing. In 2005, I met with builders and said, "Can you save 10% of your inventory for our network at Real Wealth? You don't have to worry about that. It will be for rental." That's how we got into it. Investors love new homes because they come with warranties. They're brand new. Tenants love them, especially in COVID. They're clean, got yards, people are moving out of apartments, condos, big cities and realizing, "We've got to this space. We need it since we're now teaching, working, cooking, and entertaining at home." The home is now the central focus of our lives these days. People are wanting to either rent or particularly live in a new home. They love that in this environment.
The thing that's amazing is the cashflow is not that different because prices have gone up so much and there's so much limited inventory in general. I can talk about why that is and why we're in a V recovery in real estate. It makes no sense. I was at my Pilates class and the Pilates instructor is like, "I don't understand how people can be out of work, and yet the housing market is taking off." There's a good reason for that. It's a lack of inventory. Because the builders have not been building over the years, existing home prices have gone up but we've been able to work with builders who are willing to take a smaller margin to be able to sell in both investors. You can almost get the same return from a new home than an existing one in this moment. That's not always the case. It's definitely not the case years ago.
It was better to get an existing home, buy it in foreclosure, fix it up, get amazing returns, but that's difficult to do now because there are bidding wars on properties. Once again, we're doing what we did years ago which is going to the builders and saying, "Will you please reserve a percentage of your inventory for us?" Sometimes builders are done with a project and they want to get out. It's expensive for them to hold shop at the development and that last 10%, they don't want to deal with. They'd rather pick up and move the staff to their next project. We come in and say, "We'll help you out. We'll pick it up." We get to be in these beautiful residential neighborhoods and own the tiny percentage of rental properties there. It's great for the investor and tenant.
What markets are you doing that in?
We're working with builders in Florida. This has been projected before COVID that people are looking for a more affordable lifestyle. They would love to be near beaches and a place that feels like vacation. If you're retiring, you want to retire in a nice place but affordable. Where are you going to do that? Shockingly, you can do that in Florida. If you don't want to be anywhere near the hurricanes, then you go inland a little bit. Don't buy anything on the water. You can visit the beach but don't live on the beach because you have higher property taxes and you're going to have to deal with boarding up your house every time there's a hurricane. If you buy or own property inland, then you're not in flood zones. It's just a bad storm which you have everywhere.
That area between Tampa and Orlando is the fastest-growing part of the country. It has been for the past few years. That has dramatically accelerated because of COVID as more people from New York City and bigger cities on the East Coast are finally making their dream come true of retiring in Florida because they can work from home. They're maybe not retiring but they get to go there early. We're seeing a mass exodus out of the high tax states of New Jersey and New York moving to a place where it's more comfortable with this new normal. There are certain states that are more landlord-friendly and business-friendly. That's a fact. Florida is one of those states. There's no state income tax. They didn't shut down during COVID. A little bit, but they opened up quickly.
People who are looking to get back to normal, they can do that more in Florida than New York, New Jersey, or California for that matter. Again, you're seeing what was already in motion is a massive demographic shift to the Southeast and yet home prices are very affordable. These markets were off the radar, big builders were building in places like San Francisco and New York because they could make so much money on those high-end condos and Chicago and so forth. There's still a lack of inventory with all this migration to Florida, Georgia, and Carolinas. Home prices are still within the $200,000 range. We think that the material cost is going up, we're going to see prices go up over time.
Do you guys buy the properties or do you reserve them for your investors?
No. We're simply a broker. We are with eXp which allows us to be a national brokerage. We have agents all across the country, they find us properties, and we work with the builders. I have relationships with a lot of builders so they do reserve that inventory for us. Normally, they don't like selling to investors and don't want investor neighborhoods but they're willing to have 10% to 20% of their neighborhoods be rental properties. They don't want somebody coming in saying, "I want to buy a property and make it a rental." They know that we have worked very closely with the property managers and we have high standards for screening tenants. We have one company that will be managing those. It's very professional and high-end so they're more willing to do it.
You have one management company that any investor that buys in, they get that management company. That's all completely handled.
You're not required to use that management company but we do have some influence. It's not our company, it's one that we found. We interviewed them. We have a list of twenty questions that we share with investors. You can download that from our website at Real Wealth, The Property Management Investor Questionnaire. We want to know how many properties are you managing. How long have you been in business? How many people and staff do you have per property? How many evictions do you have? If it's too many, you're not screening well. If it's none, I don't believe you. How long does it take to evict and what's your process? These are things that we want to know.
We want to see that there are great reviews, there are happy tenants, and those tenants are being cared for. We have a deep vetting process for finding property management. Even beyond that, if we have a few hundred investors that are using that property management company to manage properties and one of those landlords has an issue that they're dealing with and they're not getting a response from the property manager. If I call from Real Wealth and say one of our members is having these issues and that property manager doesn't take care of it, they don't want us to pull everyone and find a new property management company.
We have a little bit more leverage. They want to keep us happy. They want to keep us bragging about how great they are. That's the whole beauty of referral-based businesses like Yelp. Businesses and Yelp will go beyond what they might've done in the past because they want great reviews. That's what these property managers want us to do. It's to review them and tell our members that they're great. They better be great because if they're not, they're not on the list anymore.
When values go up, that's the time to cash in, take that money, and buy cashflow.
Click To Tweet
One of the things you mentioned is that you've got a high standard for the property management companies. You also have a high standard for the properties that you get. You've got these construction properties that are all brand new. You've also got a checklist of everything that those properties have to have if you're buying an older property, remodeled property, or something else for your clients too. Is that true?
We have a checklist. It's called our real income property standards. There's this thing called turnkey rental property businesses that popped up in Real Wealth. We were one of the first, as I said, to discover that and realize there are investors who want to buy out-of-state, but they don't know how, don't know who to trust. They want a referral from someone who has a track record. That didn't exist back then so we created the systems to make that happen. This idea of turnkey popped up and anybody could say they had a turnkey business, but nobody defined what that meant. You might work with one turnkey provider in Ohio who's mind-blowingly awesome and then that's your idea of what turnkey means. You go to a team in Columbus and you're so disappointed because they didn't do the same thing.
That's what we discovered when we were looking for these teams that could help us out. They all had different standards of what they consider turnkey. This one guy I went and looked at his properties and I said to him, "You got this from foreclosure. Foreclosures have a distinct look, feel, and smell." Many times, they've been sitting for a long time. They can be vaguer if someone lived there. They need a lot of clean-up. I looked around this property and said, "What did you pay for this?" Turnkey was in his company name. That's how I even found him. I said, "When are you going to do the renovation?" He goes, "What do you mean? We already did?"
I'm looking around and this looks like it came right from the bank. Things were broken, curtains hanging lopsided. It was awful. I said, "You can't be serious that you've renovated. What did you do?" He said, "We put in new carpet," something like that. I'm like, "This would definitely not meet our standards." He goes, "That's okay. I have a waiting list of people from out-of-state who will buy it." I thought if they only knew, they have no idea what they're buying. They saw turnkey but they have an idea of what that means. They never bothered to check, never got appraisals, inspections, or anything like that. That's when we thought we need to define what turnkey means to us.
We called it Real Turnkey Standards and we have a certain amount of life left that we expect to see on roofs and on HPAC systems. All those big-ticket items that cost you so much money and blow all the cashflow that you ever earned on that property, it could be gone with one problem or one repair that you need on that big-ticket stuff. We want to make sure that there's enough life left, at least the inspector says, "It looks like there are ten years left on the roof," or so forth. Those turnkey standards are also on our website at Real Wealth.
We tell people, "If there's anyone on our referral list that you want to work with, download those standards and give it to the inspector that you hire." Always get an inspection if you're buying a property whether it's turnkey or not, next door or not. Unless you are an inspector yourself, it's worth it. Get the inspection and give them the turnkey standards and say, "I want to make sure that they've renovated this to these standards." If they haven't, then that team doesn't get to be on our referral list any longer or they need to fix it and bring it up to the level that we expect. Again, another reason to get an inspection is you can often get work done that you would have had to pay for later but the seller pays for it.
Do you help people to get that inspection like arrange all that and do all of those things?
We have a list of inspectors that we recommend. We're legally allowed to give a list of three inspectors that have been recommended by our members but we don't make the phone call.
How about financing? With these turnkey properties, what I found is that a lot of times you can do it like any of the hats. You put some money down, get a loan, all of that stuff.
What is amazing and I try to tell as many people as I can who feel discouraged that they'll never get into real estate because they live in California or they live in a high price market and they think, "How am I ever going to come up with $100,000, $200,000 down payment or qualify for that massive loan?" What they don't realize is these loans are like a car payment. If you're buying a $100,000 house, your mortgage is $80,000 and your payment is $400 a month. People are shocked that they can qualify. Sometimes with low paying entry-level jobs, they can still qualify for these investment properties. It's almost cheaper than getting a car because it's amortized for 30 years whereas a car is amortized for 4, 5 or 6, whatever they're doing these days.
The payments are low. My daughter was two years out-of-college working an entry-level job and she was able to qualify and she saved her money. She did not buy a car, expensive fancy drinks at Starbucks. She saved her money, and she was able to do it on a low salary because again, almost anyone can qualify. They're looking for high credit. You can get up to ten investor loans with Fannie or Freddie. They're conventional with these unbelievably low rates in the 4% arena if you have good credit and then you need 20% down.
If it's a $100,000 house, you're talking $20,000 and $80,000 mortgage, and then that income that that property generates, you get to add to your income. At least 75% of it or whatever the bank says so you've increased your income and you can qualify for more on the next one. Save that cashflow as the down payment for the next and do it again. I tell people, "If you have $200,000 cash that you are able to save, maybe you're saving it for a down payment, you could buy ten rental properties, get that financing, have a $500,000 portfolio." That might be harder to qualify for in a high price market because you're having to qualify for the whole payment without the income.
What kind of income could people expect if they do that scenario? They do 20% down, they've got an $80,000 mortgage, what kinds of cashflow would they be looking at?
In a market like Florida or in parts of Atlanta even Charlotte where they are red hot. You can't even imagine the number of people moving there every single day. There are waitlists. There are bidding wars so prices have gone up. When prices go up, cashflow goes down because you're paying more for the property and rents don't go up quite as quickly. They are going up but not as quickly as the home prices are. We're seeing about 6% to 8% return on those new homes. On existing homes, homes that had been in foreclosure, have been fixed up, or a little bit older, you can get a higher return on that.
When you consider that you're putting a down payment, let's say you're putting $30,000 down on $150,000 property and that property goes up in value of 5%. You're talking about an increase in value of the $150,000 property, but you only put $30,000 down. People don't realize that it's the cash-on-cash return that matters. The cash you put into it versus the cash you're getting out of it. When you include the appreciation on that, it's phenomenal. I don't know any other investment that has returns like that. You can double your money very quickly because of the cashflow you're getting along with the appreciation because you're getting appreciation on the whole thing, even though you only put money down on a portion of it.
Do you feel, Kathy, with your construction projects and all of that stuff that there's a window of opportunity that might slip away from us? Do you feel like this is something that we can count on into 2021 and beyond? What do you feel about that?
There is a good reason why despite people being out of work, the housing market is taking off – lack of inventory.
Click To Tweet
It's a short window. Prices are going up because material costs are going up. Labor costs and permit costs are going up. Lumber costs went up 60% or something like that and there's such limited supply. Builders have been raising prices. It's very all unexpected and you've got lower interest rates that allow more people to get into the game so to speak. The payments are lower. When you've got bidding wars, more people are being able to afford these homes. Bidding wars do one thing, they drive prices up. I do believe it's a short-lived window. With that said, probably in 2021, there will be a great opportunity in pre-foreclosures or foreclosures.
Sadly, some people aren't able to recover from this situation and aren't able to keep their homes. There will be an uptick in foreclosure but I want to emphasize that it's not going to be anything like 2009 in my opinion. If you're waiting for the market to get flooded with foreclosures like they were and get this crazy, amazing deal, I don't necessarily see that coming. There will be more opportunity than there is now but it's the opportunity we need to have more inventory so that people can buy something that there's something on the market. I don't think we're going to see prices go down. It's shocking because if you talked to me months ago, I would have not been too sure about that.
I'm not sure what I said months ago but it's a lot of, "I don't know what's happening." When we thought, "This is unprecedented. Millions of people are losing their jobs every week. They may not get them back. They might, they might not but we don't know how long this thing is going to last. We don't know if we're getting a vaccine. We don't know if anyone wants the vaccine. What is happening?" You're not allowed to work but you're also not getting a stimulus check. It was confusing. Of course, add the eviction moratorium, foreclosure moratorium, and all of these laws that never existed before and change the rules of the game midway.
You're like, "This is not what I bet on. It was very shocking. At the same time, we called all fifteen property managers from different cities that we work with. We got them on a Zoom call and said, "What are we going to do? People are losing their jobs. They're receiving eviction moratorium so they might not pay." All of the property managers came together and said, "Let's help the tenants out. This is not their fault that they're losing their job. They didn't do anything wrong. They got fired. They got laid off by nothing that they did. Let's help them."
These property managers got together and helped their tenants find the stimulus packages they need, apply for the PPP loans. They give them a whole list of job applications, jobs that were available, and gave them payment plans. They reached out to help. The landlords and investors within our network were like, "We want to help the tenants." We ended up having a higher collection rate during that time of uncertainty than ever. That was again, another shocking thing. During this time, this is not the same recession we've seen in past recessions.
It is weird. It's nothing we've ever seen. We know the last recession was caused by housing and bad loans. That is not the case this time. The loans of the last ten years have been good loans, solid loans, good borrowers with high credit scores, job history, and down payments. They built equity because the values have gone up. There's nothing the same about it. They're locked into low payments. It's a very different deal than before. We also came into this with a limited inventory already, then you have more people saying, "I'm not even going to walk outside my house and let alone let someone in it." No one was moving and no one was selling.
Nobody wanted to get kicked out of their home. The home move to this new level of incredible importance where everything happens and it had to be a wonderful place. People were willing to do whatever it takes to make that payment, to pay their rent so they didn't get kicked out or they weren't in a situation where they'd have to pay it all in three months like, "I don't have to pay it now but I've got to pay it all in three months." That would be difficult. People have not wanted to move and they're having their extra funds or the stimulus money they got to go to paying their rent.
That's so good to hear. What I love is the encouragement by the property managers and also by your team to your members to support the renters so that everybody can experience success together so people don't get kicked out and the landlord still gets eventually paid. It's a team effort. It takes a village. All of us have to be on the same team for this collaboration to happen for everybody to succeed. I love that.
There's so much talk about landlords versus tenants and this war between the two. We've got to work as a team, as you said, and care about these tenants who are hopefully taking care of the properties, our assets. We even would send birthday cards and gifts to our tenants.
Kathy, I knew that you've created a special link with some special stuff for my ladies and that is RealWealth.com/blissful. There will be all sorts of education. Why don't you tell our ladies what they will find there?
On there, we have a list of fifteen different cities. It changes but under the Invest tab, you have to join. It's free to join. Once you do it, it unlocks all this data on the demographic shifts that we're seeing where the job growth is, which markets are going to recover the quickest from COVID and this situation, where are the areas that are most landlord-friendly, where if someone doesn't pay, you do have the right to evict them. All of that information is under the Invest tab with a list of the different cities and all the data there, plus a list of the referral groups, the turnkey companies on there who we've been working with for years in many cases and have this rave reviews from our members.
That's such a nice thing to know, "I'm going to work with this team that has 25 people who rave about them or 100 people," or whatever it is. We also have a ton of information there on asset protection, tax benefits of owning real estate, how to get started, and financing tips. It's all free in webinar form under our Resources tab. Under that tab, you'll also find the list of lenders to work with. You want to work with a lender that understands investment property so we have a list of those people.
Again, one application and they can use that to get you qualified for up to ten loans with sometimes a little bit more paperwork needed but they're great efficient lenders. I also have my podcasts, The Real Wealth Show and Real Estate News for Investors. That is a quick one that gives updates on real estate news. The Real Wealth Show interviews people who can share their success stories. Finally, my book Retire Rich with Rentals is on Amazon. On that, there's a clear checklist of what you need to do to get started to build your passive income rental portfolio.
You have so many great resources. Thank you so much for that.
Thank you for letting me share it.
Everyone, check it out at RealWealth.com/blissful. Use that link so you can get any of the special content that's on the site. Ladies, I am so excited about what we're going to be covering in the next portion of this show in EXTRA. Kathy has shared all this amazing information so far. Thank you for that, Kathy. She's going to talk about how to get started and turnkey with her, the step-by-step on how to do it. I know many of you ladies have been wanting to get into real estate. You have done so much research, but you don't know the steps to take to get started.
Kathy is going to be sharing that with us in EXTRA. If you are subscribed to EXTRA, we've got more. If you are not subscribed to EXTRA but would like to be, go to RealEstateInvestingForWomenEXTRA.com. You get the first seven days for free. You can download a ton of content, see if it's for you, and then you can stay subscribed or not. This EXTRA is going to be action-oriented. This might be the exact time to try EXTRA. Thank you so much for joining Kathy and I. I so appreciate you. I look forward to seeing you again next time. Until then, remember, goals without action are dreams, so get out there, take action, and create the life your heart deeply desires. I'll see you soon.
Important Links
About Kathy Fettke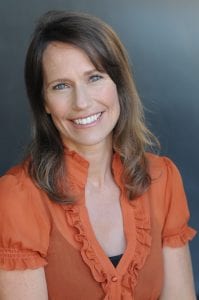 Kathy Fettke helps people build and secure wealth through cash flowing real estate. She is a real estate developer, fund manager, and educator.
She is a regular guest expert on FOX News, CNN, CNBC, Bloomberg, NPR, CBS MarketWatch and the Wall Street Journal, and was named among the "Top 100 Most Intriguing Entrepreneurs" by Goldman Sachs two years in a row.
Kathy believes we become more successful by learning from those who have done what we hope to achieve. As host of "The Real Wealth Show," a featured podcast on iTunes she interviews successful real estate investors to share their secrets. She also hosts the Real Estate News podcast, and is author of the bestseller, "Retire Rich with Rentals."
Real Wealth Network offers free resources and cutting edge education for beginning and experienced real estate investors. The organization also searches the country for high job growth markets. In those metros, they find highly rated property providers who offer "turn-key rental properties" to investors. Turnkey means that the homes are already renovated, with qualified tenants and experienced property management in place.
Real Wealth Network offers free education on tax savings, asset protection, self-directed IRA's, 1031 exchanges, note investing, multifamily and commercial property, land development, syndications, crowdfunding and more.
Kathy and her husband Rich are active real estate investors in single family homes, apartments, commercial property, land development and homebuilding.
Love the show? Subscribe, rate, review, and share!
Join the Real Estate Investing for Women Community today:
To listen to the EXTRA portion of this show go to RealEstateInvestingForWomenExtra.com
To see this program in the video:
Search on Roku for Real Estate Investing 4 Women or go to this link: https://blissfulinvestor.com/biroku
On YouTube go to Real Estate Investing for Women
——————————————————
Learn how to create a consistent income stream by only working 5 hours a month the Blissful Investor Way.
Grab my FREE guide at http://www.BlissfulInvestor.com
Moneeka Sawyer is often described as one of the most blissful people you will ever meet.   She has been investing in Real Estate for over 20 years, so has been through all the different cycles of the market.  Still, she has turned $10,000 into over $5,000,000, working only 5-10 hours per MONTH with very little stress.
While building her multi-million dollar business, she has traveled to over 55 countries, dances every single day, supports causes that are important to her, and spends lots of time with her husband of over 20 years.
She is the international best-selling author of the multiple award-winning books "Choose Bliss: The Power and Practice of Joy and Contentment" and "Real Estate Investing for Women: Expert Conversations to Increase Wealth and Happiness the Blissful Way."
Moneeka has been featured on stages including Carnegie Hall and Nasdaq, radio, podcasts such as Achieve Your Goals with Hal Elrod,  and TV stations including ABC, CBS, FOX, and the CW, impacting over 150 million people.